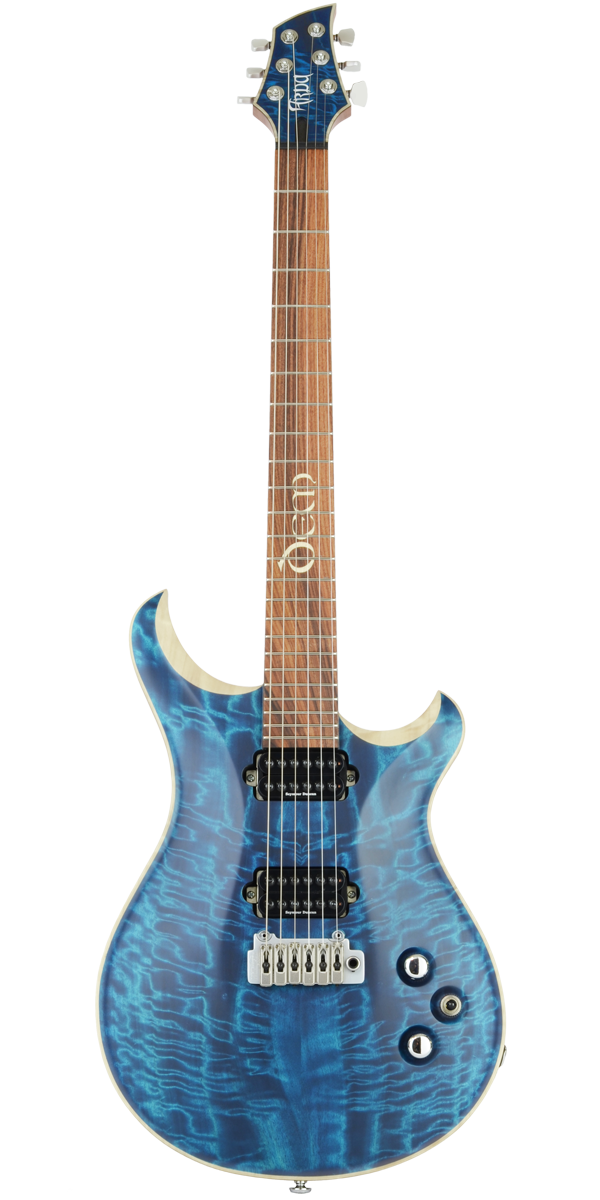 Top: Pioppo marezzato
Corpo: 2 pezzi di Mogano (stagionatura minima:24 anni)
Manico: Laminato di Wengè/Bubinga (stagionatura minima:24 anni)
Top paletta: Pioppo marezzato
Giunzione manico: Neck-Thru
Profilo del manico: C sottile
Spessore al primo tasto: 19,5 mm
Spessore al dodicesimo tasto: 21 mm
Tastiera: Pau Ferro
Scala: 25 pollici
Radius: 17 pollici
Capotasto: TUSQ XL
Truss rod: Doppia Azione
Side dots: bianchi, 2 mm
Tasti: 24 medium/highest in acciaio inossidabile
Humbucker manico: Seymour Duncan Invader
Humbucker ponte: Seymour Duncan Invader
Ponte: Wilkinson VS100
Meccaniche: Sperzel trim-lok Satin Chrome
Potenziometri: 500 k
Selettore: 3 vie, cromato
Manopole: In metallo, cromate
Ingresso jack: Stereo, cromato
Corde: .010 Dunlop
Vernice chitarra: Acrilica satinata
Vernice coperchio: Acrilica opaca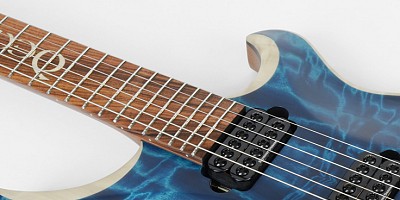 Tasti in Acciaio
I tasti in acciaio posseggono incredibile resistenza all' usura, ottima brillantezza e garantiscono una suonabilità eccellente.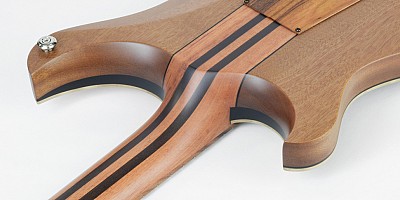 Easy Access
L' unione tra il manico e il corpo è armoniosamente modellata al fine di aumentarne la bellezza e garantire una suonabilità perfetta anche nei tasti più alti.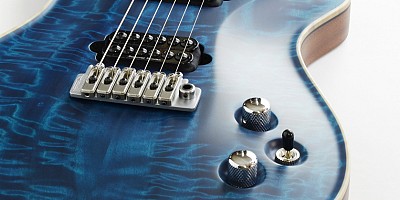 Top bombato a mano
Il top di ogni singolo strumento è rigorosamente lavorato a mano al fine di esaltarne al meglio le caratteristiche.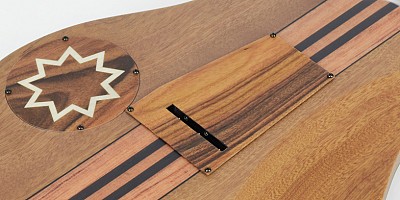 Coperchi in Pau Ferro
The cover plates are made of high quality wood types.